Emersons Green Running Club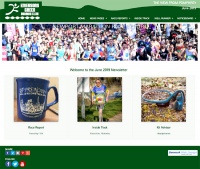 Beework are proud to support Emersons Green Running Club with a newsletter section for their website
2019-07-05
Beework are pleased to be able to help Emersons Green running club with a section of their website. We have created a newsletter section for the website which is easily maintained by a member of the running group.
The newsletter was previously distributed as a PDF through emails to all members. When the person who created these decided to step down from the role a different way was sought to distribute monthly news to members. Beework provided our in-house developed content management system to enable a member of the running group to create a new website each month which is easily editable.
Beework are happy to be able to provide this solution free of charge in order to help our local running club.